Top 5 Best Jobs for Students
March 4th, 2013
Looking for a job this year? Do you happen to be a student? This is the right article for you then! The following 10 jobs are great choices for students because they will look good on a résumé, work around class schedules, and offer decent pay. Here are some of the best jobs that you can get as a student…
1. Social Media- With the up and rising social media websites, many companies (especially start ups) are looking for people to run their social media websites, add content, and update the website. Many start up companies like the idea of having students work for them as social media consultants. Facebook, Twitter, Pinterest, and Instagram, are just some of the many social media websites that companies may want you to update on a regular basis. Getting to know these websites will enable you to assist other companies…and get paid in the process.
2. Paid Internships- Not your typical part-time job. Try to find a paid internship in the field that you would like to work at one day. The benefits are that you can gain more skills for your resume while still getting paid for it! Get paid to learn! If you show good working skills at the time of your internship you may even be able to get promoted up to a real job at that company! Some businesses that offer paid internships are: Flipgigs, EA Games, and more! Check your local companies to see if they offer paid internships!
3. Virtual/On Site Tutor- Never leave the room and make money! Or help people in your community/ school! You can help other people to know the subjects that you are best at…and get paid for it! It will also sharpen your own skills in the subject. You cannot go wrong as a virtual or on-site tutor. You can sign up to find people that on-site tutor in your area at Flipgigs or a virtual tutor at Champion Learning or Academic Advantage.
4. Babysitting/Petsitting- If you know lots of parents with a lot of kids or pets, than babysitting and petsitting might be the job for you. This is a great way to earn money up front. It is often known as one of the "go-to" ways to earn money as a student, but it really works! Babysitting can be as limited as just watching the children to as extensive as making meals and cleaning up the house. Make sure that you know what you are signing up for. Are you a parent looking for a babysitter? Check out our other blog post that deals with that subject! Click here to find a Good Babysitter for Your Children. Parents can also sign up at Flipgigs to search for students to hire for the babysitting gig.
5. Campus Positions- High Schools sometimes offer small forms of work for students. If you are in college don't overlook campus positions. You can in a sense be paid to go to school! The pay may not be too fabulous but you will still gain experience and there is little to no commute (you were planning on going to school anyways, right?). Some jobs include: librarian's assistant, teacher's assistant, lunch personnel, and much more!
Written By:Kiana Valdez
Blog Writer, Social Media Consultant, Flipgigs
Tags:
2013
,
account
,
babysitter
,
blog
,
businesses
,
children
,
college
,
college majors
,
contact
,
contest
,
degree
,
education
,
facebook
,
finding
,
flipgigs
,
for
,
for parents
,
go
,
goals
,
good
,
hard
,
instagram
,
job
,
major
,
making
,
money
,
parents
,
pay
,
should
,
work
Posted in
Businesses
,
College
,
Job
,
Parents
,
Students
,
Uncategorized
|
5 Comments »
Need hundreds of teen testers !!!
January 23rd, 2013

Street Owl, a partner with Flipgigs has launched a safe driving app for Teen to earn rewards based on their driving experience. According to government statistics, 12,000 Americans, 5,000 of those are teens, die each year due to car crashes directly related to unsafe driving. This app once launched will not only track speeding, but also braking, acceleration and cornering and encourage teens to drive safely. This app will give parents new knowledge and peace of mind about their teen's driving when they're not there, Not only will RefuelMe allow parents to support their teen's independence, but also reward them with cash incentives for driving safely….and motivating them to practice safe driving habits.
Help to test this app while it is still in BETA. This app can save thousands of precious lives when released.
If you are a teen driver between the ages of 15-18 with an iPhone 4 or newer , install and test this app today, drive around for a few weeks and earn a $30 Amazon card from StreetOwl. Requires a parent to register as well . Both parent and teen profiles are verified through Facebook.
Go to www.flipgigs.com and click on the Refuel Me Banner ad today!
- The Flipgigs Team
Tags:
2013
,
account
,
babysitter
,
blog
,
businesses
,
children
,
college
,
college majors
,
contact
,
contest
,
degree
,
education
,
flipgigs
,
for parents
,
hard
,
instagram
,
kids
,
major
,
making
,
money
,
parents
,
pay
,
pictures
,
search
,
should
,
such
,
twitter
,
work
Posted in
Job
,
Media
,
Parents
,
Students
|
No Comments »
New Instagram Account and Contest!!! @flipgigs
January 17th, 2013
Hello All you Instagrammers! Flipgigs just opened a new Instagram account! Right now we are holding a very exciting contest to all of our new followers! YOU HAVE THE CHANCE OF WINNING FREE GIFT CARDS! 
What are the rules?
1. You must follow us on Instagram @flipgigs (also be one of the first 500…we will be checking!)
2. Like the contest Picture
3. Write Done in the comments
To receive double or even triple entries:
-Reblog our picture and @flipgigs in the comments
-Sign up online at Flipgigs.com for an account
Then in the comments write double (or triple) done!
And that's it! You are one step…or three steps closer to a free gift card!
The winner will be posted on our instagram account once we hit 500 followers. The winner will then have 24 hours to respond before we choose a new winner. Spread the word! The sooner we hit the 500 mark, the sooner you could have a gift card in your hands!
http://instagram.com/flipgigs/
http://instagram.com/p/Ucq7s0vxJE/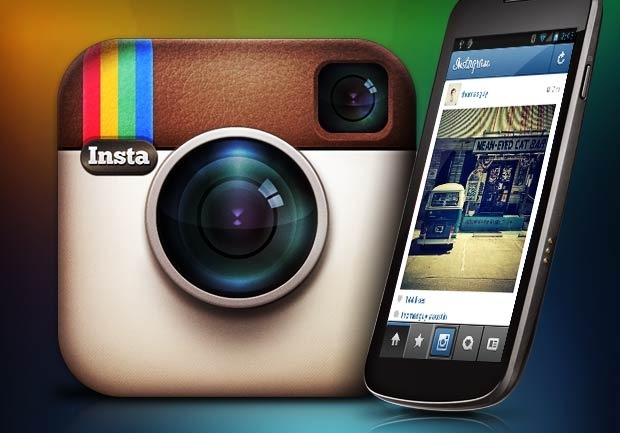 Tags:
2013
,
account
,
babysitter
,
blog
,
businesses
,
children
,
college
,
college majors
,
contact
,
contest
,
degree
,
education
,
facebook
,
finding
,
flipgigs
,
for
,
for parents
,
go
,
goals
,
good
,
hard
,
instagram
,
job
,
kids
,
major
,
making
,
money
,
parents
,
pay
,
pictures
,
search
,
should
,
such
,
twitter
,
work
Posted in
Contests
,
Featured
,
Media
,
Parents
,
Students
,
Uncategorized
|
7 Comments »