How to Stay Sane While in School
August 6th, 2013
Here are some tips to keep you sane during the school year ahead!Don't let the bed bugs bite! When you first move in, make sure everything is up to your standards. This should be taken seriously because you will have a miserable year if you don't like your room-mate, the walls have holes in them, or your bed has bed bugs! Take the first few moments to take it all in and make sure you're comfortable.
Relax! Dedicate some time out of every day to relax. I prefer right after my last class to come back to the dorm and do nothing
Of course, that doesn't last forever so 20 minutes is usually good. That's enough to watch an episode of your favorite TV show or get a snack or socialize a bit.
Eat well! The college cafeteria is loaded with things you would probably reserve for a rat. Ewww! The chefs are focused on quantity, not quality. Keep your diet healthy, although I would recommend trying something new each week. Having the same old stuff every week will get boring :/
Get to know others! It has been proven, although I can't find the study, that students who get to know their professors perform better relative to their peers. Like a subject that isn't exactly your major? That's OK because professors enjoy hearing other students' passion for a subject. Other than getting to know your professors, making friends and connections will help you while in school and beyond.
Stay organized! College is all about time management. With so many distractions it can be hard for students to stay organized. Getting behind on an assignment can mean pass or fail. Don't panic, however. Keeping a to-do list and a calendar will help big time! Most of all stick to your schedule (or at least try to!)
Find a job on Flipgigs! Walking around your university will get boring after a while. Explore your surrounding city and find a gig in a local store. Check out Flipgigs to see who is hiring in your area. Employers post the gigs they need filled and people can reach out to them by stating their skills, what they're looking for and find a job! Plus getting a job builds a resume by providing experience and, most importantly, cash!
Written by Henry Spivey for Flipgigs
Posted in
Businesses
,
College
,
Featured
,
Job
,
Students
|
No Comments »
New Instagram Account and Contest!!! @flipgigs
January 17th, 2013
Hello All you Instagrammers! Flipgigs just opened a new Instagram account! Right now we are holding a very exciting contest to all of our new followers! YOU HAVE THE CHANCE OF WINNING FREE GIFT CARDS! 
What are the rules?
1. You must follow us on Instagram @flipgigs (also be one of the first 500…we will be checking!)
2. Like the contest Picture
3. Write Done in the comments
To receive double or even triple entries:
-Reblog our picture and @flipgigs in the comments
-Sign up online at Flipgigs.com for an account
Then in the comments write double (or triple) done!
And that's it! You are one step…or three steps closer to a free gift card!
The winner will be posted on our instagram account once we hit 500 followers. The winner will then have 24 hours to respond before we choose a new winner. Spread the word! The sooner we hit the 500 mark, the sooner you could have a gift card in your hands!
http://instagram.com/flipgigs/
http://instagram.com/p/Ucq7s0vxJE/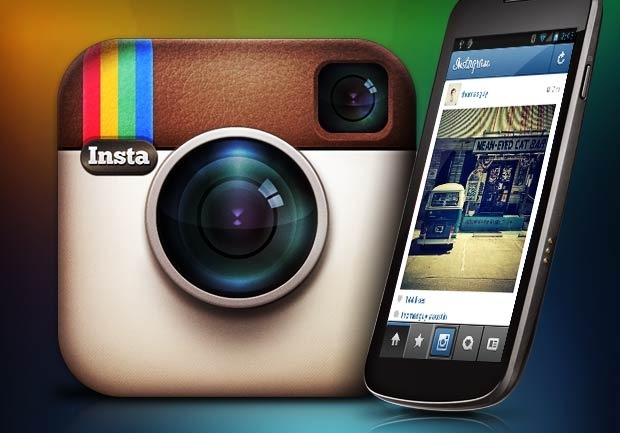 Tags:
2013
,
account
,
babysitter
,
blog
,
businesses
,
children
,
college
,
college majors
,
contact
,
contest
,
degree
,
education
,
facebook
,
finding
,
flipgigs
,
for
,
for parents
,
go
,
goals
,
good
,
hard
,
instagram
,
job
,
kids
,
major
,
making
,
money
,
parents
,
pay
,
pictures
,
search
,
should
,
such
,
twitter
,
work
Posted in
Contests
,
Featured
,
Media
,
Parents
,
Students
,
Uncategorized
|
7 Comments »
How to Find a Good Part Time Job
January 13th, 2013
There are many reasons why one would want to take up a part-time job. One reason could be that they are student and therefore do not have time to participate in a job. So it's important to try to find a part-time job that will fulfill their needs as well as bring in cash flow.  Here are some tips to help you find your next part-time job.
One tip is to remember that there are hundreds of students just like you trying to find a student job also.  So it is important to be creative about what you look for. Finding a good job is not impossible but it does require some effort.
One thing to start doing when looking for a part-time job is to look locally for any openings. Check to see if your school has a college and career center. Potential employers often look to those places for new recruits. Also check out listings in the local or school newspaper. Companies also often use those means to find new employees.
If you tried that but it still doesn't work, try checking the Internet.  The World Wide Web offers good opportunities for you to find a good part time job. Websites like www.flipgigs.com allows students to make a FREE account. To start looking for work, make your account today!
Once when you land an interview, be sure to keep a few things in mind.
-Be punctual- Why is it important to be punctual? It doesn't give off a good impression if you are late. So arrive early! Review in your mind what things you would like to say. That way you won't look/feel rushed. Remember it is better to be 15 minutes early than 15 minuets late.  Ever so often there may be times that emergencies come up that make you late, but being late constantly makes you unreliable. By being punctual you show respect to the other person. You prove that you can be trusted, are reliable, and are professional. When trying to get a job, especially as a student, it is important to have those qualities.
-Dress and Grooming- Make sure that your attire is appropriate for the occasion. The more business-like the better. It shows that you take the job seriously. Sight is a very important factor that we use in our daily lives to judge people. Certain studies state that inappropriate dress and grooming have caused over 40 percent of job rejections. Good and clean dress and grooming gives off a good impression and makes you feel more confident and better about your own self.
-Conduct and Speech- this goes without saying, but being polite and proper is essential. Try to stray away from using slang words. This shows the employer that you strive to talk in a way that sounds well educated. And it is always good to be polite in your daily life, but even more so in a professional setting.
In the end, finding a job may be hard, but don't give up!! There is a job waiting for you out there somewhere. You just got to find it!
Posted By: Kiana Valdez
Social Media Intern for flipgigs.com
Tags:
babysitter
,
blog
,
businesses
,
children
,
college
,
college majors
,
contact
,
degree
,
education
,
finding
,
flipgigs
,
go
,
goals
,
good
,
money
,
pay
,
work
Posted in
Businesses
,
College
,
Featured
,
Job
,
Students
,
Uncategorized
|
3 Comments »
Keep a Job…Even After the Holidays!
January 9th, 2013
During this time of the year, many companies that have been hiring  just to fulfill the flow of potential increase of clients. But as the holiday season starts to end, so can many jobs. If you are one of those that have been hired because of this time of year, how can you ensure that you can keep your job, even after the holidays are over?
Here are a few tips:
1. Be punctual- It shows that you value your working time and also the time of others. It also shows that the job is really important to you.
2. Have Integrity- Allows the employer to trust you. In most cases if they like you, they will hire you again if needed.
3. Hard work- It seems like a obvious one, but it is true! Even if it seems like there is nothing to do, try to talk with a manager or supervisor and ask if there is anything else that you would be able to do.
In the end, hard work and enthusiasm for your job can move your boss to keep you in for the long haul. Try to get on his/her good side early, and show them why you would be a good candidate to work full or part time. Express to them how you feel about the matter. And who knows? Maybe you will be able to keep your job even after the holidays!
Posted By: Kiana Valdez
Social Media Intern for flipgigs.com
Tags:
babysitter
,
blog
,
businesses
,
children
,
college
,
college majors
,
contact
,
degree
,
education
,
finding
,
flipgigs
,
for
,
for parents
,
go
,
goals
,
good
,
hard
,
i
,
job
,
kids
,
major
,
making
,
money
,
parents
,
pay
,
should
,
such
,
work
Posted in
Businesses
,
Featured
,
Job
,
Students
,
Uncategorized
|
No Comments »
What Major to Take in College
December 3rd, 2012
With college tuition costs rising, it is important to make sure you walk into college with a purpose. Figuring out what major you want to take (and stick with) in advance is vital for a successful college life. Sometimes you hear of people that graduated college with a major in one subject but ended up doing something totally different. According to the Forbes Website, sixty percent of college graduates cannot find work in their field. So how can you ensure that you are not simply wasting your precious time and money?
First off, an important thing to think about is what you like to do. A job is somewhere you have to be, but a career is somewhere you want to be. That is the goal of a major in the first place, to learn about your future career. So it is important to consider doing something that you already like to do. If you like the arts, you could consider a major in drama, fashion, culinary, etc. And the same goes for other things you may enjoy doing.
Next, you can think about what you are good at doing. Maybe you love to act but you don't really have the talent for it. Maybe you don't really enjoy math for recreation but are really good at it. Hopefully you will be able to find a balance between what you want to do and what you can do.
Finally, it is vital to consider the other elements. What is the type of place you live in (city, country, suburb, etc)? What is the culture like? What jobs are the most commonly available?
Putting those three factors together can really help in making a decision about the rest of your life. And it may be able to help you choose a major that will help you get a education and a career  for the future that you will stick to.
Posted By: Kiana Valdez
Social Media Intern for flipgigs.com
Tags:
blog
,
businesses
,
college
,
college majors
,
contact
,
degree
,
education
,
finding
,
flipgigs
,
for
,
good
,
hard
,
job
,
major
,
money
,
parents
,
pay
,
such
,
work
Posted in
College
,
Featured
,
Students
|
10 Comments »
For Parents…Who Can I Trust to Leave My Children With?
November 19th, 2012
Whether you are a single parent or not, at some point (although you really do love your children) you may find yourself looking for a babysitter. For some people they have a relative or a close friend or neighbor to hold down the fort while they are out. But what if you don't have that option? How can you find someone to watch your children that you can trust?
STEP 1: FIND A POTENTIAL SITTER
There are many options to find people that will be able to help the family out.
One way is to ask around. Ask other parents who they call watch their kids. Now at least you can get a real life review and see how their sitter interacts with their kids.
Another good way is to use the internet  for advertisements. Flipgigs is a wonderful tool to help find a sitter. Here you can post what types of things you would need a person to do for you under the "gig" portion. You can add anything from "picking Jenny up from school," to "tutoring Jonny in 2nd grade math." All interested people will then be able to respond to your ad. It is simple and easy…and it's all at the price of FREE! What can be better than that?
STEP 2: MAKE CONTACT
Now you think you may have found your "dream babysitter." But now what? Now is the time to establish contact. Get to know the person a bit more. Trade phone numbers and ask them some questions. How long have you been watching kids? What are the typical ages of the kids that you watch? Are you trained in CPR? What are your methods of discipline? You can also ask if he/she has any references that you could get in contact with.
STEP 3: MEET AND GREET
After establishing the initial contact you may feel like moving on to the next step, meet and greet. Invite the person over for another interview/meet and greet. Have the potential sitter meet with the kids and see how they like each other. Stay a while for a bit and then maybe leave to another room to see how the person and the children act when you are not there staring at them.
STEP 4: BABYSITTING TIME
Now that you feel more comfortable with the person, you may decide to take the plunge and hire them to be a sitter for you. Make sure that you lay out your house ground rules (both for the sitter and your kids). Make sure to give them all important numbers- to contact you, spouse, neighbor, police, fire department, etc.). For the first babysitting day maybe try to be not to far from home. You can call every so often to see how everything is going or even have a neighbor/friend check in every so often. If your circumstances allow, assure the sitter that it is okay to call/text you if they have any questions about certain house rules (if it is okay to let the children watch tv or eat certain things).
ASK YOUR CHILDREN!!!!
(If they are old enough to understand or talk.) Try asking them their opinion on the prospective sitter. They are going to be the ones spending time with that person so make sure that your children like them. Try to talk to them before the first babysitting session, encourage them to behave and to stick to the rules that you have set, but also tell them to see how the babysitter will act while you are gone. Make sure they are able to tell you if they feel uncomfortable in any way, maybe showing them how to use the phone to call you if something goes wrong.
STEP 5: CARRY ON
Hopefully you have been able to find a good and trustworthy caregiver to your children. Soon you may be able to not worry about them while you are busy elsewhere. There are people out there that will be able to fit your needs, it is just a matter of finding them! www.flipgigs.com is a great way to start!
Posted by: Kiana Valdez
Social Media Marketing Intern at Flipgigs.com
Tags:
babysitter
,
children
,
contact
,
finding
,
flipgigs
,
for
,
for parents
,
good
,
job
,
kids
,
making
,
money
,
parents
,
work
Posted in
Featured
,
Parents
|
13 Comments »
Should I Go to College?
November 8th, 2012
Before one can even think about how to pay for college or what classes to take, a person would need to decide if they even should pursue college at all. With tuition costs rising, some people wonder if it is really worth the money and time to go to college. To top it off, there are some who finish college and end up doing something totally different then their intended major. Therefore there are quite a few that have decided to skip college completely and face the "real world" straight on. Are these people at a less advantage than those that go to a four year university?  Is there other alternatives to a four year university that can give the same results? If one decides to go to a four year college, what can they do to make sure they don't waste time or money?
To answer the first question, maybe not. There are some people have been successful without graduating from a college. Some learned on location, others may have started their own business. Whatever the case is, just because you graduate from a four year college doesn't mean that you automatically get a job. But certain jobs do require that a person have some sort of degree. It just depends on what you would like to do or what job you would like to obtain.
Is there other alternatives to a four year university that can give the same results? Maybe not the same results, but some different results. Do you know another language? Some have been able to become translators. Do you have some sort of talent or skill? Some people are artistic, music oriented, or talented in sports which helped them obtain their desired career. There are also many online colleges or vocational schools that one can attend that will deal directly with what they would want to do. Also it is common that there is a nearby community college that can offer good education at a more affordable price.
Still want to go to a traditional College? Well there still are ways to make sure that you don't drown  in debt before you can start in the work force. Have a goal, be organized, and stay motivated. Don't invest in an education that you don't want. Not having a goal in mind is like driving to an unknown destination, you waste time and money that could be used to actually get somewhere.
So in the end, the choice of whether or not to go to college is left up to you. Keep in mind that a college degree alone doesn't pay the rent, but dedication and determination will. If you decide to go to a traditional college, make use of your education! The harder you work, the better the results.
Do you have any questions about college that you would like answered? Would you like a whole article dedicated to one or more of the questions above? Please leave a comment below with your thoughts.
Posted By: Kiana Valdez
Social Media Marketing Intern at Flipgigs.com