I believe everyone has a hidden talent…
June 1st, 2016
I always admired Oscar Winner Natalie Portman for being such a fine actor. But a lesser known fact about this beauty is her unbridled talent for science and innovation as a student. She was a semifinalist in the Intel science competition while in high school and then went on to study neuroscience at Harvard. According to an article by Natalie Angier, " while carrying out her investigation into a new, "environmentally friendly" method of converting waste into useful forms of energy, and maintaining straight-A average she'd managed since grade school, Ms. Portman already was a rising movie star." She was already acting in many big names like the Star Wars prequel trilogy before she went on to Harvard.
According to her mentor at Harvard, Abigail A. Baird, "There are very few who are as inherently bright as Natalie is, who have as much intellectual horsepower, who work as hard as she did. She didn't take a single thing for granted."
I believe everyone has a hidden talent. Some people just haven't discovered it yet. For the vast majority of students, it could be a sports that they have never played but always wanted or an academic subject that they have not explored or a hobby that they think they would be really interested to pick up. Let us know what your hidden talents are. Drop us an email at flipgigs@flipgigs.com. We are particularly interested to hear from talented students. I know I might have a hidden talent for painting a wall mural for children's rooms even though I am not great at traditional art. Maybe, one day I will finally take it up.
Aakanksha Sengupta
Campussmart Marketing & PR
College debt problem is now sadly as big as the home mortgage crisis..
April 25th, 2016
Was reading about more disturbing news about how college debt problem could become a huge catastrophe, as big as the home mortgage crisis. Students are not the only ones suffering alone. Their parents will suffer the most especially those take out loans for children or co-sign loans will find it more difficult to pay up as they stop working and their income declines. According to the Project on Student Debt, the typical college student is graduating with an average debt of $25,250. Those that end up going to grad schools rack up even more loans. Loans that parents have taken out for higher education has climbed 75% since the 2005-2006. Parents owe an average of $34,000 in student loans and that figure rises to $50,000 over the standard 10-year repayment period. William E. Brewer Jr., president of the National Association of Consumer Bankruptcy Attorneys has warned ""Take it from those of us on the frontlines of economic distress in America, this could very well be the next debt bomb for the U.S. economy." So students start looking for ways to make multiple streams of income, wear a hardy work ethic, be on a strictly saving diet and star stashing away a lot of cash for higher education. Visit www.flipgigs.com and start posting services today! Make a small step towards your long term plan to be debt free.
Aakanksha Sengupta
Campussmart Marketing & PR
Hey students ! Did you know that you can run great marketing campaigns without leaving the dorm room?
February 25th, 2016
Online brand management is key to early stage small businesses and Startups in particular can leverage students to help them with part time or contractual help. Students usually have very large network of friends and they usually understand social interactions better. They bring an authentic voice to the medium. Think about this. Without even leaving a dorm room, students with great writing skills can run great marketing campaigns on Twitter and Facebook and make good money on the side. Consistent branding across social media platforms is now critical with this continuously evolving landscape. Social media is changing the way the world does business and the way businesses reach their customers. Today, startups out there need help marketing their product or service. So why not match them up with students who are ready to build an online reputation for your product? In return Students get real-world experience, make neat income and startups get actual help. Students majoring in communication studies, psychology or business or marketing can make great social media experts. That said, any student with an interest in social media could be an asset. Students seeking careers in just about any area can benefit from social media experience in their resumes.
Students can flourish with their blogging skills since they can leverage a huge digital footprint.There are many students with specific traits who blog on different social media outlets from posting on Facebook and Twitter to blogging on Tumblr , answering questions on Formspring and now the latest craze Pininterest which is a creative outlet for students worldwide.
Aakanksha Sengupta
Campussmart Marketing & PR
How does a whole new generation of students get out of perpetual debt?
November 25th, 2015
With the current economic conditions the way it is and the financial crisis, money is drying up soon. For our children, it is going to be harder than ever to get educational loans. If they do get it, there will be record default on existing loans.How much loans do our students have to stomach to get that higher education? Are they meant to be in perpetual debt ? How can we pop this loan bubble? There are few things that are responsible for driving up the price of student loans. The government is no longer granting loans. And then of course with the credit downgrade, it has significantly increased the cost for the companies borrowing money to lend to students who will then simply pass on this increased cost on to the students.It is only fair that that just like housing loans student loans be forgivable with bankruptcy. Anyways, now is the time to change our attitudes and have our younger generation think of new ways of saving money from an early age. Rather than racking up loans it's the time for students to look into what skills they possess and how they can sell their services to come up with enough dough for college and beyond.
Aakanksha Sengupta
Campussmart Marketing & PR
Did you know that money problems, not bad grades, are the reason cited by most college students who have considered dropping out?
September 15th, 2015
Did you know that money problems, not bad grades, are the reason cited by most college students who have considered dropping out? Even a genius student like Steve Jobs was not spared from this dilemma when he had to drop out of Reed College since his working class parents' savings were being spent on his college tuition. Today, in a recession battered community students are looking at new and innovative ways to earn money.
A majority of students at four-year colleges say they routinely feel at least a little worried about not having enough money to make it through the week. Scrimping has long been part of the college experience, of course, but tough times in the real world mean even tighter money on campus.
Young people between the 18 and 24 years old are among those having the most difficulty finding jobs in this weak job market. About 23% of 18 and 19 year olds students are jobless, according to the Labor department, as are almost 15% of those between the ages of 20 and 24.That's far higher than the national 9% unemployment rate.
According to a recent WSJ article, younger people, mainly students once were among the most reliable customers for less-expensive chain restaurants. These days, though, many of them have less in their pockets,forcing them to eat at home more and to be pickier when they do grab a bite elsewhere. The shift in habits has everything to do with uncertainty about the economy and the burden of student loans.  For poorer students anxious to keep up with their peers, the "inevitable consequence is debt".
There is light at the end of the tunnel. Students, how do you then find the perfect internship to pay your bills and help with tuition? Are you looking for an internship in law, scientific research, maybe law, medicine, psychology… the list is endless. High School students can make their application very appealing with a summer internship related to the area they want to major in. College Students can impress their job interviewers with an internship. An internship can open the doors to the working world. You can also network with experienced professionals who can help guide you towards a career. At Flipgigs companies constantly post jobs and internships and attract student talent easily.
Discover more at www.flipgigs.com today!
Aakanksha Sengupta
Campussmart Marketing & PR
Student Loans. Demystified.
December 6th, 2014
A
s thousands of students around the world make their way back to college, many of them are experience first-hand the notion of being in debt.  According to the chart from Sallie Mae, a leading student loan lender, Student Borrowing accounted for 18% of financing for college.  In addition, another takeaway is that Student Income and Savings accounted for 12%.  This means that on average, students footed 30% of their college bill.
Student loans can be a way to pay for higher education.  In other words, students are making an investment in their future.  However, the loan documents can be confusing and choosing the right loan is difficult.  This page is designed to help students and parents understand the basics of student loans and provide additional resources.
To get a student loan, you will need to start off by first filling out the Free Application for Federal Student Aid (FAFSA).  It is imperative that you fill this out because the Federal Government provides grants and scholarships to those who qualify.  To fill out the FAFSA you will need a copy of your last year's income tax return.  Here is a list of Federal Grants that you can apply for.
Grants and scholarships are essentially gifts to you to pay for your education and you do not have to pay them back.  Yet grants and scholarships do not always pay for the entire cost of attending college.  So that you're prepared, I want to introduce you to the most common student loans.  They include:
Perkins Loans
These loans are available to all students: part-time, full-time, graduate, and undergraduate.  Highlights of a Perkins loan include: low interest rate, deferred payments, and no prepayment penalty.  Depending on your status, undergraduates can get up to $20,000 over their undergraduate years while graduate students can get up to $40,000 of over their graduate years.
2. Stafford Loans
Like the Perkins Loans, these loans are available to all students.  Highlights of this loan include: flexible repayment options, fixed interest rate (6.8%), and the interest can be subsidized if you demonstrate need.   The loan limit ranges from $2000-$20000.
3. PLUS Loan
Lastly, the most popular form of a loan is the PLUS Loan.  These are unique because students can get large amounts depending on the cost of attendance.  Careful! This type of loan can only be taken out by parents, so they will need to pass a credit check.  Unlike the other loans, interest is higher at 8.5% and is not subsidized.  Also, repayment begins 60 days after the loan is made.
As you may have noticed, loans come in a variety of forms and can be a way to finance the cost of college.  The best way to get more information about college funding is to meet with a financial aid advisor at your college. They will be able to provide you information about scholarships available your college and other types of financing.  If you're still seeking more information about federal funding, please visit these two sites:
The Department of Education's loan page (where you can view the Student Guide)
The Federal Student Aid Direct Loans site
Tags:
student loans
Posted in
Affording College
,
Businesses
,
College
,
Parents
,
Students
,
Super Category
,
Uncategorized
|
No Comments »
Top 5 Best Jobs for Students
March 4th, 2013
Looking for a job this year? Do you happen to be a student? This is the right article for you then! The following 10 jobs are great choices for students because they will look good on a résumé, work around class schedules, and offer decent pay. Here are some of the best jobs that you can get as a student…
1. Social Media- With the up and rising social media websites, many companies (especially start ups) are looking for people to run their social media websites, add content, and update the website. Many start up companies like the idea of having students work for them as social media consultants. Facebook, Twitter, Pinterest, and Instagram, are just some of the many social media websites that companies may want you to update on a regular basis. Getting to know these websites will enable you to assist other companies…and get paid in the process.
2. Paid Internships- Not your typical part-time job. Try to find a paid internship in the field that you would like to work at one day. The benefits are that you can gain more skills for your resume while still getting paid for it! Get paid to learn! If you show good working skills at the time of your internship you may even be able to get promoted up to a real job at that company! Some businesses that offer paid internships are: Flipgigs, EA Games, and more! Check your local companies to see if they offer paid internships!
3. Virtual/On Site Tutor- Never leave the room and make money! Or help people in your community/ school! You can help other people to know the subjects that you are best at…and get paid for it! It will also sharpen your own skills in the subject. You cannot go wrong as a virtual or on-site tutor. You can sign up to find people that on-site tutor in your area at Flipgigs or a virtual tutor at Champion Learning or Academic Advantage.
4. Babysitting/Petsitting- If you know lots of parents with a lot of kids or pets, than babysitting and petsitting might be the job for you. This is a great way to earn money up front. It is often known as one of the "go-to" ways to earn money as a student, but it really works! Babysitting can be as limited as just watching the children to as extensive as making meals and cleaning up the house. Make sure that you know what you are signing up for. Are you a parent looking for a babysitter? Check out our other blog post that deals with that subject! Click here to find a Good Babysitter for Your Children. Parents can also sign up at Flipgigs to search for students to hire for the babysitting gig.
5. Campus Positions- High Schools sometimes offer small forms of work for students. If you are in college don't overlook campus positions. You can in a sense be paid to go to school! The pay may not be too fabulous but you will still gain experience and there is little to no commute (you were planning on going to school anyways, right?). Some jobs include: librarian's assistant, teacher's assistant, lunch personnel, and much more!
Written By:Kiana Valdez
Blog Writer, Social Media Consultant, Flipgigs
Tags:
2013
,
account
,
babysitter
,
blog
,
businesses
,
children
,
college
,
college majors
,
contact
,
contest
,
degree
,
education
,
facebook
,
finding
,
flipgigs
,
for
,
for parents
,
go
,
goals
,
good
,
hard
,
instagram
,
job
,
major
,
making
,
money
,
parents
,
pay
,
should
,
work
Posted in
Businesses
,
College
,
Job
,
Parents
,
Students
,
Uncategorized
|
5 Comments »
New Instagram Account and Contest!!! @flipgigs
January 17th, 2013
Hello All you Instagrammers! Flipgigs just opened a new Instagram account! Right now we are holding a very exciting contest to all of our new followers! YOU HAVE THE CHANCE OF WINNING FREE GIFT CARDS! 
What are the rules?
1. You must follow us on Instagram @flipgigs (also be one of the first 500…we will be checking!)
2. Like the contest Picture
3. Write Done in the comments
To receive double or even triple entries:
-Reblog our picture and @flipgigs in the comments
-Sign up online at Flipgigs.com for an account
Then in the comments write double (or triple) done!
And that's it! You are one step…or three steps closer to a free gift card!
The winner will be posted on our instagram account once we hit 500 followers. The winner will then have 24 hours to respond before we choose a new winner. Spread the word! The sooner we hit the 500 mark, the sooner you could have a gift card in your hands!
http://instagram.com/flipgigs/
http://instagram.com/p/Ucq7s0vxJE/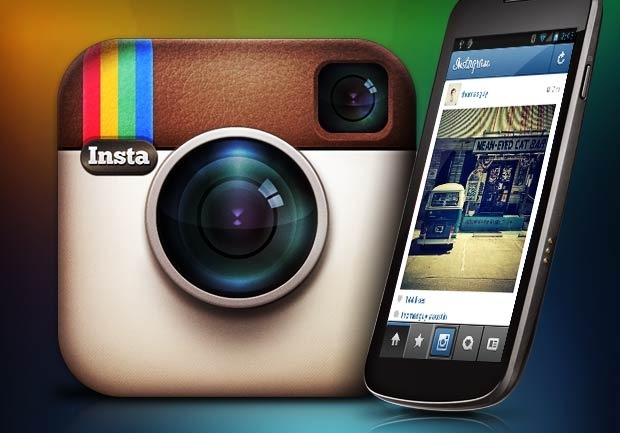 Tags:
2013
,
account
,
babysitter
,
blog
,
businesses
,
children
,
college
,
college majors
,
contact
,
contest
,
degree
,
education
,
facebook
,
finding
,
flipgigs
,
for
,
for parents
,
go
,
goals
,
good
,
hard
,
instagram
,
job
,
kids
,
major
,
making
,
money
,
parents
,
pay
,
pictures
,
search
,
should
,
such
,
twitter
,
work
Posted in
Contests
,
Featured
,
Media
,
Parents
,
Students
,
Uncategorized
|
7 Comments »
How to Find a Good Part Time Job
January 13th, 2013
There are many reasons why one would want to take up a part-time job. One reason could be that they are student and therefore do not have time to participate in a job. So it's important to try to find a part-time job that will fulfill their needs as well as bring in cash flow.  Here are some tips to help you find your next part-time job.
One tip is to remember that there are hundreds of students just like you trying to find a student job also.  So it is important to be creative about what you look for. Finding a good job is not impossible but it does require some effort.
One thing to start doing when looking for a part-time job is to look locally for any openings. Check to see if your school has a college and career center. Potential employers often look to those places for new recruits. Also check out listings in the local or school newspaper. Companies also often use those means to find new employees.
If you tried that but it still doesn't work, try checking the Internet.  The World Wide Web offers good opportunities for you to find a good part time job. Websites like www.flipgigs.com allows students to make a FREE account. To start looking for work, make your account today!
Once when you land an interview, be sure to keep a few things in mind.
-Be punctual- Why is it important to be punctual? It doesn't give off a good impression if you are late. So arrive early! Review in your mind what things you would like to say. That way you won't look/feel rushed. Remember it is better to be 15 minutes early than 15 minuets late.  Ever so often there may be times that emergencies come up that make you late, but being late constantly makes you unreliable. By being punctual you show respect to the other person. You prove that you can be trusted, are reliable, and are professional. When trying to get a job, especially as a student, it is important to have those qualities.
-Dress and Grooming- Make sure that your attire is appropriate for the occasion. The more business-like the better. It shows that you take the job seriously. Sight is a very important factor that we use in our daily lives to judge people. Certain studies state that inappropriate dress and grooming have caused over 40 percent of job rejections. Good and clean dress and grooming gives off a good impression and makes you feel more confident and better about your own self.
-Conduct and Speech- this goes without saying, but being polite and proper is essential. Try to stray away from using slang words. This shows the employer that you strive to talk in a way that sounds well educated. And it is always good to be polite in your daily life, but even more so in a professional setting.
In the end, finding a job may be hard, but don't give up!! There is a job waiting for you out there somewhere. You just got to find it!
Posted By: Kiana Valdez
Social Media Intern for flipgigs.com
Tags:
babysitter
,
blog
,
businesses
,
children
,
college
,
college majors
,
contact
,
degree
,
education
,
finding
,
flipgigs
,
go
,
goals
,
good
,
money
,
pay
,
work
Posted in
Businesses
,
College
,
Featured
,
Job
,
Students
,
Uncategorized
|
3 Comments »
Keep a Job…Even After the Holidays!
January 9th, 2013
During this time of the year, many companies that have been hiring  just to fulfill the flow of potential increase of clients. But as the holiday season starts to end, so can many jobs. If you are one of those that have been hired because of this time of year, how can you ensure that you can keep your job, even after the holidays are over?
Here are a few tips:
1. Be punctual- It shows that you value your working time and also the time of others. It also shows that the job is really important to you.
2. Have Integrity- Allows the employer to trust you. In most cases if they like you, they will hire you again if needed.
3. Hard work- It seems like a obvious one, but it is true! Even if it seems like there is nothing to do, try to talk with a manager or supervisor and ask if there is anything else that you would be able to do.
In the end, hard work and enthusiasm for your job can move your boss to keep you in for the long haul. Try to get on his/her good side early, and show them why you would be a good candidate to work full or part time. Express to them how you feel about the matter. And who knows? Maybe you will be able to keep your job even after the holidays!
Posted By: Kiana Valdez
Social Media Intern for flipgigs.com
Tags:
babysitter
,
blog
,
businesses
,
children
,
college
,
college majors
,
contact
,
degree
,
education
,
finding
,
flipgigs
,
for
,
for parents
,
go
,
goals
,
good
,
hard
,
i
,
job
,
kids
,
major
,
making
,
money
,
parents
,
pay
,
should
,
such
,
work
Posted in
Businesses
,
Featured
,
Job
,
Students
,
Uncategorized
|
No Comments »